Testosterone Propionate (TP) Powder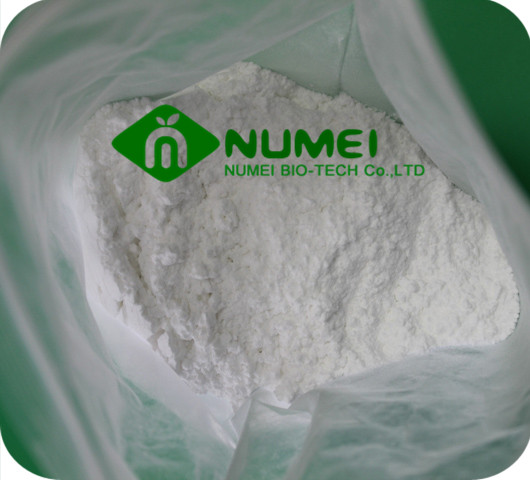 Testosterone Propionate Raw Hormone Powder
Top quality Testosterone Propionate with good price and safe shipping.
| | |
| --- | --- |
| Product Name: | Testosterone Propionate, Test P |
| CAS No.: | 57-85-2 |
| Molecular Formula: | C22H32O3 |
| Molecular Weight: | 344.49 |
| Assay: | 98% min |
| Quality Standard: | USP/BP/ISO9001 |
| Appearance: | White or Almost White Crystalline Powder |
| Supply Ability: | 200-300kg/month |
| Storage: | Store at 8℃-20℃, protect from moisture and light. |
| Shipping Method: | TNT, EMS, FedEx, UPS, DHL/ Domestic Delivery |
| Payment: | Western Union, Money Gram, Bank Transfer, BTC |
Testosterone Propionate is one of the earliest and best-selling testosterone products in the world. It gets its name from its quick separation of propionate. The effect of testosterone propionate with other testosterone, 48 hours but it short half-life decision must use it frequently, most athletes to maintain the stability of blood drug concentration injection once every one day will be.
There are reports that Testosterone Propionate acid is more effective than other types of testosterone, but there is little difference, and there are some long-term users of testosterone who say that the water retention of propionate is lighter than other species.
Testosterone propionate as a simple hormone but very effective, a large number of athletes are using, but some people because of propionate too sensitive and feeling unwell, this problem can be solved by switching to other drugs.
Testosterone Propionate is a pure testosterone hormone. Although synthetic it is a perfect replica of the primary naturally produced male androgen testosterone. By design, the hormone is attached to the Propionate (propionic acid) ester, a small/short ester that enables the hormone's release time to be controlled. Without an ester, the hormone would disperse and dissipate rapidly post administration. By attaching the ester, this promotes a controlled release and allows the individual to inject the hormone less frequently. Once Testosterone Propionate is injected, the ester slowly begins to detach from the hormone. As the ester is detached the testosterone hormone begins to release into the blood. The half-life of Testosterone Propionate is approximately two days, which is substantially longer than ester free testosterone, which carries a half-life a little less than 24 hours.
Outside of performance enhancement, Testosterone Propionate has found a number of therapeutic uses. Testosterone Propionate has found other points of interesting use over the years in treating menopausal issues, chronic cystic mastitis, excessive lactation and endometriosis. This was for a decent amount of time the most commonly used testosterone for female medical treatment, but it has largely been removed from U.S. FDA approval in female patients. It is still approved for male use in the U.S. but it will be found in medicinal circles more commonly in other parts of the world. However, Cypionate and Enanthate remain the dominate forms worldwide leaving Propionate to be primarily use in performance circles.
Testosterone Propionate Cycle and Dose:
In TRT plans, standard male Testosterone Propionate doses will normally be 25-50mg 2-3 times per week. However, 2 times per week can prove very inefficient due to the steroid's very short activity time. Regardless of your Testosterone Propionate doses prescribed, you will find 3 days per week or an every other day schedule to be the most beneficial if stable peak levels are to be maintained.
For a true anabolic benefit, standard male Testosterone Propionate doses will normally begin at 100mg every other day giving the individual a 350mg per week average. Most healthy adult men should find this to be a very comfortable dosing that is very well-tolerated.
Generally, most men will find 8 weeks of use to be the shortest amount of time for use, with 12 weeks being very commonplace. Hardcore cycles may call for periods of 16 weeks of use; however, more common would be a large ester base compound used for 8-12 weeks and then switching to Testosterone Propionate the final weeks.
Our Advantage:
1.We have stock so we can delivery quickly at the very day when receive the payment.
2.Best price, first class service, high successful delivery rate. A discount would be given when you make a large order.
3.High quality guarenteed, once any problem is found, the package would be reshipped for you
4.Shipping by express (FedEx,UPS,DHL,EMS TNT HKEMS), by air.The most professional forwarder would be recommanded for you.
5. Warm after-sale service for you 24/7. Any of your question would be solved for the first as soon as possible.Adhering to the principle of customer first conviction.we will provide the best and the most sincere services as possible as we can.
Product list:
1 Testosterone enanthate CAS: 315-37-7
2 Testosterone acetate CAS: 1045-69-8
3 Testosterone propionate CAS: 57-85-2
5 Testosterone cypionate CAS: 58-20-8
6 Testosterone phenylpropionate CAS: 1255-49-8
7 Testosterone isocaproate CAS: 15262-86-9
8 Testosterone decanoate CAS: 5721-91-5
9 Testosterone Sustanon 250
10 Testosterone undecanoate CAS: 5949-44-0
11 Turinabol (4-Chlorotestosterone acetate) CAS: 855-19-6
12 Oral turinabol CAS: 2446-23-3
13 Stanolone (androstanolone) CAS: 521-18-6
14 Nandrolone Decanoate (DECA) CAS: 360-70-3
15 Nandrolone Cypionate CAS: 601-63-8
16 Nandrolone Phenypropionate (Durabolin) CAS: 62-90-8
17 Boldenone Undecylenate (Equipoise) CAS: 13103-34-9
18 Boldenone Acetate CAS :2363-59-9
19 Drostanolone Propionate (Masteron) CAS: 521-12-0
20 Drostanolone Enanthate CAS: 472-61-1
21 Superdrol Powder (methyl-drostanolone) CAS: 3381-88-2
22 Trenbolone Acetate (Finaplix H/Revalor-H) CAS: 10161-34-9
23 Trenbolone Enanthate (parabolan) CAS: 10161-33-8
24 Trenbolone Hexahydrobenzyl Carbonate CAS: 23454-33-3
25 Epiandrosterone CAS: 481-29-8
26 Dehydroisoandrosterone Acetate CAS: 853-23-6
27 7-keto DHEA (7-oxo DHEA) CAS: 566-19-8
28 Methenolone Enanthate (Primobolan) CAS: 303-42-4
29 Methenolone Acetate CAS: 434-05-9
30 Methandrostenolone(Dianabol) CAS: 72-63-9
Related Items