Testosterone Enanthate (TE) Powder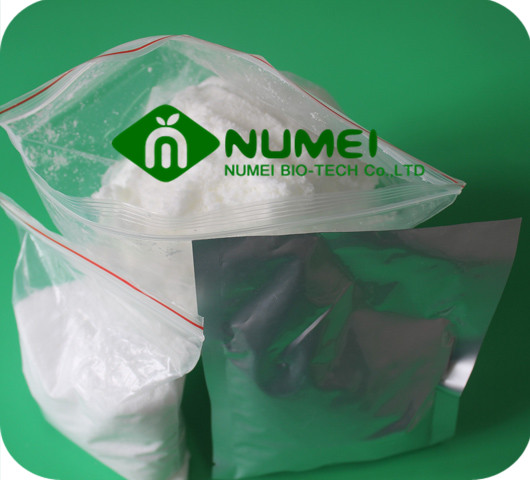 Product Name:
Testosterone Enanthate Powder, TE
CAS No.:
315-37-7
Molecular Formula:
C26H40O3
Molecular Weight:
400.59
Assay:
98% min
Chemical Name:
4-Androsten-17beta-ol-3-one Enanthate
Appearance:
White to yellowish-white crystalline powder
Effective dose (man):
200-800mg per week
Assimilation/promotion ratio:
100/100
Storage:
Store at 8℃-20℃, protect from moisture and light
Testosterone Enanthate is very popular like Testosterone Propionate , and its esters are longer than propionate and have a half-life of about 15 days without frequent injections, especially when used in hormone therapy. Most athletes chose amount injected twice a week, and more frequent, more and more economic bodybuilders injection, every other day while in terms of heptanoic acid testosterone long half-life to do so is not necessary, but these athletes said the blood drug concentration is more stable, high levels of testosterone is better.
Testosterone Enanthate is an injectable form of testosterone slow action. Deep intramuscular injection, the drug is intended to provide sustained release of testosterone into the blood for about two to three weeks. In order to maintain the normal physiological level of testosterone in androgen replacement therapy, heptanate is favored by athletes in promoting the strength of muscle and strength.
Testosterone Enanthate is most commonly used in clinical trials to replace the normal levels of testosterone in adult males. This may be manifested in the loss of libido, muscle mass and normal energy and energy. Testosterone Enanthate is also used to treat cryptorchidism and delayed puberty in adolescent males and occasionally adjuvant drugs for women who are not able to operate breast cancer. The form of testosterone has also been studied with great success as a male birth control option. The 446, 200 mg weekly injection has been shown to effectively reduce sperm production, which will be adopted in western medical practice. Today, despite the growing number of alternative therapies, Testosterone Enanthate is still the most widely prescribed form of testosterone in the world.
Testosterone Enanthate is a slow acting release form of the testosterone hormone and would be the first large/long ester testosterone form used. Testosterone Enanthate is a single large ester base testosterone compound. This is a pure synthetic testosterone hormone that has a carboxylic acid ester attached in Enanthate (enanthoic acid). The ester itself is attached to the hormone at the 17-beta hydroxyl group. By attaching the Enanthate ester, this allows for a control of the hormones active duration and total release time. Once injected, the testosterone does not become active until the ester begins to detach from the hormone. The total detachment does not happen all at once but allows for a slow, steady release of the active hormone into the body. Once injected, there will be a sharp spike in testosterone within the first 24-48 hours post injection. From here the hormone will continually separate and dissipate through the body. By its time frame, Testosterone Enanthate carries a half-life of approximately 8 days, which will allow for as little as one injection every 2 weeks in a therapeutic setting. However, every 7-10 days will prove far more effective in maintaining stability.
There are a lot of companies that produce testosterone, and the most popular is NuMei bio-tech Co.,Ltd.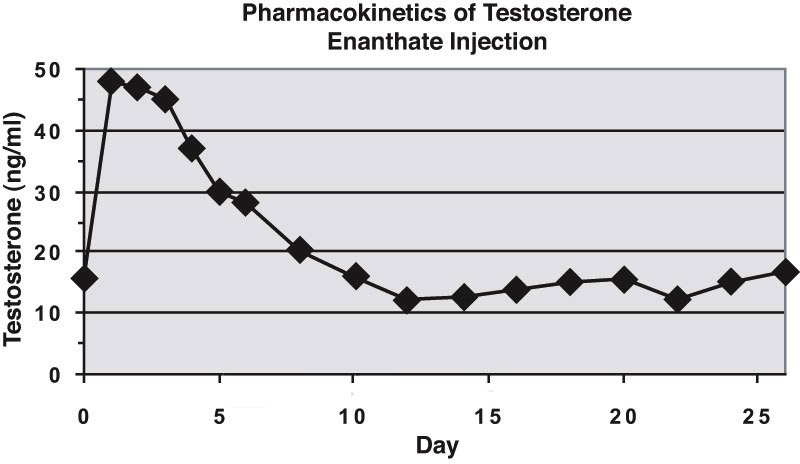 Why Our Testosterone Enanthate So Popular:
1. We are a legit pharmaceutical company.
2. Our products are certified by GMP and ISO9001.
3. Our product's purity must be above 98%.
4. We have a special cooperation forwarder to ensure punctual arrival.
5. Our minimum order is 10g. If your order exceeds 1kg, we can provide domestic delivery service for you.
6. Our Payment Terms: T/T, western union, MoneyGram, bitcoins.
7. Sale Range: Global, USA, UK, Canada, Germany, Brazil, Australia, Italy etc.
Related Items