Exemestane (Aromasin) Powder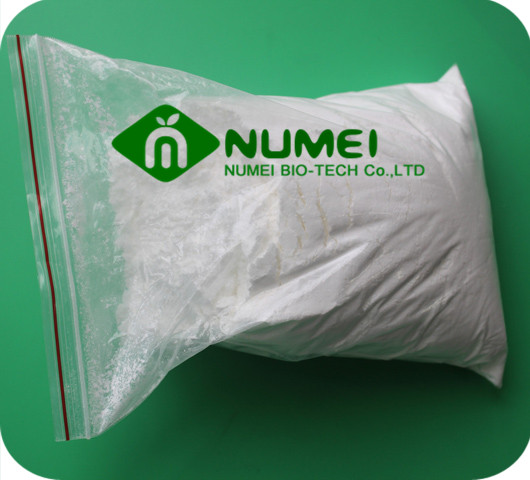 Exemestane (Aromasin) Powder With Good Price, Buy 99% Purity Exemestane Powder, legit Aromasin Powder For Sale, Bulk Exemestane Raw Powder, Raw Aromasin Steroids Suppliers.
 
Product Name:
Anastrozole, Arimidex, AZ
CAS No.:
120511-73-1
Molecular Formula:
C17H19N5
Molecular Weight:
293.37
Assay:
99% min
Quality Standard:
USP/BP/ISO9001
Appearance:
Off-white crystalline powder
Supply Ability:
200-300kg/month
Storage:
Store at 8℃-20℃, protect from moisture and light.
Specifications:
| | | |
| --- | --- | --- |
| TEST ITEMS | SPECIFICATION | RESULTS |
| Description | White Crystalline Powder | Conforms |
| Melting Point | 81~84 degree centigrade | 83~83.4 degree centigrade |
| Loss On Drying | 0.3%max | 0.21% |
| Total Impurities | 0.2%max | 0.024% |
| Heavy Metals | 20PPm max | <10PPm |
Exemestane (Aromasin) Descriptions:
Aromasin, as it is most commonly called, is a very potent AI which works by blocking the aromatase enzyme in the body. This drug was originally developed to help fight breast cancer in women by reducing estrogen which some believe to aid in cancer cell growth. While not quite as strong as Letrozole, Exemestane is considerably stronger than Anastrozole.
Studies done with this substance typically show around an 85% reduction in estrogen levels in the body. This can be very useful to bodybuilders who are using aromatizing compounds such as testosterone. Typically, one will begin the use of Exemestane the same day they begin their cycle.
It is also important to note that Aromasin has shown to be very effective at increasing testosterone and IGF levels in the body. Because of this, this drug is also very useful during PCT regime when one is trying to restore natural testosterone levels in order to avoid a post cycle "crash".
It is important to keep doses of Exemestane reasonable, as too much estrogen suppression can result in hindered muscle gains and loss of sex drive. One 25mg tablet a day should be sufficient for effectively keeping estrogen related sides out of the picture, or for effectively raising natural testosterone levels during PCT.
Medical uses
Exemestane is indicated for the adjuvant treatment of postmenopausal women with estrogen-receptor positive early breast cancer who have received two to three years of tamoxifen and are switched to it for completion of a total of five consecutive years of adjuvant hormonal therapy. US FDA approval was in October 2005.
Exemestane is also indicated for the treatment of advanced breast cancer in postmenopausal women whose disease has progressed following tamoxifen therapy.
Contraindications
The drug is contraindicated in premenopausal women, which of course includes pregnant and lactating women.
Adverse effects
The most common side effects (more than 10% of patients) are hot flashes and sweating, which are typical of estrogen deficiency as caused by exemestane, and also insomnia, headache, and joint pain. Nausea and fatigue are mainly observed in patients with advanced breast cancer.
Dose
Single doses of up to at least 32-fold (800 mg), as well as continuous therapy with 24-fold (600 mg) the usual daily dose are well tolerated. No life-threatening overdosing is known in humans, but only in animal studies with 2000- to 4000-fold doses (adjusted to body surface area).
Related Items